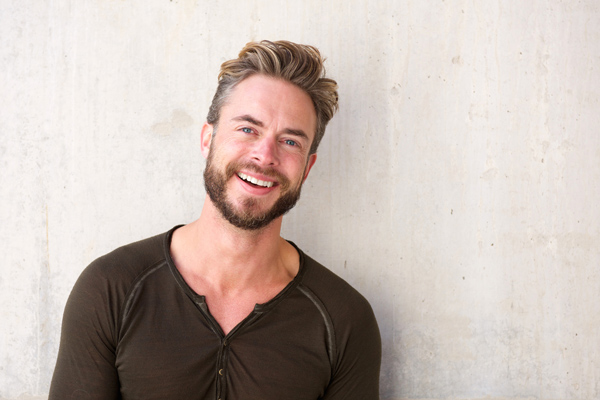 You may not know it, but your hair is closely linked with your self-esteem. Having a bad hair day can reduce a person's ability to operate smoothly in society, feeling less capable, less sociable and more embarrassed.
Keeping up with your hair is important not only for yourself, but for your impression on others. The first thing that most people see upon meeting you is your hair. It frames your face and is a most defining trait for many people. How your hair is kept up with can create a lasting impression, as one of the most often recalled features of people is their hair.
Hair loss can be a frustrating and overwhelming experience, with more than half of all men and women experiencing some form of hair loss during their lifetime. Hair loss affects almost everyone, and can be a big blow to a person's self confidence. However, there is light on the other side! Today's technology in hair restoration has regenerative treatment options, so you can regain your full head of hair and your confidence. Some great options for treatment of hair loss include:
PRP Therapy (Platelet Rich Plasma Therapy):
This treatment involves drawing a patient's own blood and processing it to concentrate the platelets and growth factors. The result is a solution called PRP which is then injected into the patient's scalp. The PRP stimulates hair follicles and encourages a regenerative process which results in new hair growth.
FUE (Follicular Unit Extraction):
This procedure involves individually extracting hair follicles from the scalp and relocating them to the affected area to stimulate growth.
FUT (Follicular Unit Transplant):
This procedure is similar to FUE, in that it consists of moving hair follicles from one place to another on the patient's scalp. The difference is that FUT involves removing a strip of the scalp, separating the follicles from the strip, and transplanting them elsewhere.
The Pure Hair Restoration Center strives to help restore hair loss to using the most innovative and advanced techniques. With more than 40+ years in hair transplant surgery, we provide hair loss solutions for both men and women, including beards, eyebrows. and female and male pattern baldness.
AUTHOR: Dr. Nader Ronaghi, founder of Pure Hair Restoration Center, is a leading physician in the field of hair transplantation in Newport Beach, California with over a decade of experience. Dr. Ronaghi uses biologics with advanced medical technology to restore hair, helping his patients improve their appearance and self-esteem.