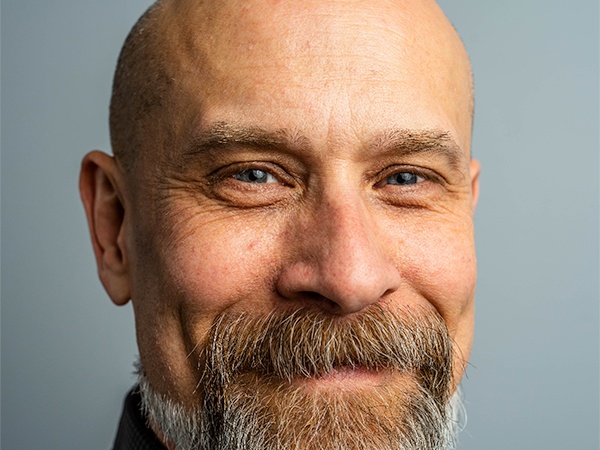 Most Experienced FUE Doctors in the Country.
We Fix Hairlines and Balding.
We Perform the Most Advanced FUE in the Nation over three Decades of Experience.
Hair Restoration Center surgeons have acquired skills and artistry that allow us to consider many factors when designing your hairline.
The first thing to remember is age and that many variations of hairlines can be successfully recreated with modern hair transplant techniques.
Please consider:
All patients have a limited number of donor follicles available, and hair loss is a progressive condition. If a patient starts very low and flat with the hairline and continues thinning in other areas of the scalp, there is a chance that the patient may run out of grafts and be unable to treat additional parts of the scalp. This phenomenon of using too many grafts on a low, flat hairline and running out of follicles for newly receded regions is referred to as "frontal loading," It is a genuine concern.
Hair transplants are permanent, so remember that what looks good on a young patient may not age well or look good as that patient ages. The goal when creating a hairline is to design something that will look as good and appropriate at age 65+ as it will at 25. A transplanted hairline will not change, so it must be designed with this in mind.
Hairlines are not symmetrical, nor are they perfect. Even individuals with little to no hair loss still have irregularities, areas of slight recession, and differing heights. If a transplanted hairline is created too perfectly it may not look natural. We keep the aesthetic look in mind, the shape of the face, and the donor amount possible.
We recommend that patients under 30 years of age do not undergo crown hair transplantation since the crown area will continue to lose hair over time, and the individual may not have a sufficient amount of donor coat to cover the balding area in the future. As a rule of thumb, patients should consider hair transplant surgery if they have turned 30 or older. Patients younger than 30 ought to consider hair loss medications first to stabilize their hair loss before considering surgery like an FUE hair transplant.
There is no upper age limit.
When younger people begin to experience hair thinning or see some hair loss, they may ask themselves, "How young is too young for a hair transplant?" Thankfully, there is no age limit. If you are interested in getting a hair transplant, nothing stops you. That said, some risks are associated with having hair transplants at a young age. Many people in their 20s immediately jump to hair transplants because they want to look good. That said, if a young person is not careful, looking good today can have a negative effect when they get older.
Hair transplants are a treatment option for hair that is visibly thinning. The results of a hair transplant are considered permanent because you cannot undo them. However, that doesn't mean that the way your hair transplant looks after it heals is the way that it will look for the rest of your life.
But, usually, the best course is to create an "age-appropriate" hairline from the get-go. This describes a natural approach that re-frames a patient's face and creates appropriate proportions and will continue to "age well," a hairline that looks as good at 25 as it will at 65+.
Pure Hair Restoration Center prides itself on its responsible, ethical behavior, guiding patients through hair transplantation and calming anxieties. it is our role to guard
We would be happy to provide a consultation to anyone seeking hair transplantation surgery or inquiring about available options. Living with hair loss and/or increasingly thinning hair is not the only option available. Restore your self-confidence and speak with our experts to get your needed information.
Make an informed decision on how to deal with hair loss in the short and long term.