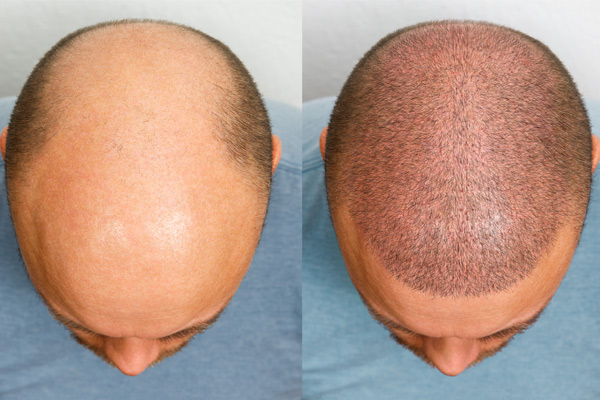 Losing your hair can be a worst nightmare, even if the problem is genetic. It hurts your self-esteem and affects your confidence levels. You may even face difficulties in your relationships and career as you do not feel like the same person. But you can rely on a hair transplant procedure to address the issue in the long run and regain your looks and confidence. However, people often fail to make the most of the procedure due to misconceptions regarding its cost and efficacy. The best solution is to overcome your apprehension and recognize the signs that a hair transplant is suitable for you. Here are the surefire ones you must look out for.
Sign #1- You have enough donor hair for coverage
Pattern baldness may manifest differently, affecting your chances of a successful transplant. You should possess enough donor hair to cover your bald patches to be a good candidate for the procedure. Pure Hair Restoration identifies your level of baldness and determines whether you have adequate donor hair. Skilled surgeons deliver excellent results for patients between classes 3 and 6 on the scale.
Sign #2- Age is on your side
You may want to explore restoration sooner if you are relatively young and suffer from premature balding. But seasoned transplant experts recommend waiting until your thirties. The hair loss pattern often becomes conclusive at the age, so you have better chances of successful outcomes staying for the long haul. If you are of the right age, it is a sign to proceed with the procedure.
Sign #3- You have found the right provider
Another sign to get a hair transplant at the earliest is that you have found the right provider for the procedure. Doing your homework is the key because you must find a reputable one with a good track record and experience. Moreover, look for competitive pricing to get a good deal. Besides digging deep into the clinic credentials, you must learn everything about the procedure, recovery time, and post-surgical care.
Sign #4- You are in good physical health
Transplant surgery is minimally-invasive, making it a relatively low-risk procedure. But you must be in good physical health to qualify for it. Your doctor will expect you to provide your medical history, including any prescription drugs you take regularly. Also, inform them about medical conditions because some issues may interfere with your healing process. Let your specialist consider these factors to give you a clean chit for the surgery.
Sign #5- You are ready to be patient
Although a hair transplant is an excellent option for baldness, you cannot expect overnight results. Being ready to practice patience signifies that you are all set for the procedure. The timeline can extend to a year because newly transplanted hair takes time to pick up the growth cycle. Start with realistic expectations to avoid disappointment down the road. But the silver lining is that the results stay once you get them.
Before investing in a hair transplant, you must consider a few factors because it is a financial and personal commitment. Follow these surefire signs to start on the right foot.